News
Posted by Karen Houghton on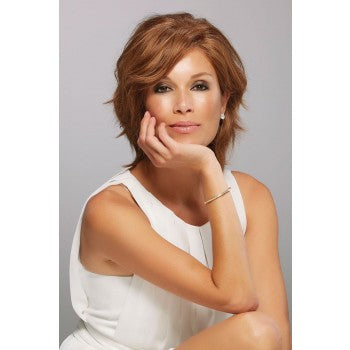 Medical Insurance for your WigHow to get your Medical Insuranceto pay for your Wig Did you know that many insurance companies will pay towards your synthetic or human hair wig or topper purchase? Most insurance companies cover between 80 to 100% of a cranial prosthesis. Depending on your policy, if you are wearing a wig for medical reasons and experiencing medical hair loss. Follow these steps to see how you may be eligible to be reimbursed on your next wig by going through your insurance. Confirmed Insurance Companies Offering Cranial Prosthesis Benefits: Aetna Blue Shield United Healthcare Humana TriCare Inquiry:...
Posted by Karen Houghton on
A Little Wig History (Wigstory, If You Will) Wigs are believed to have its start in ancient Egypt. Egyptians often removed all their hair to alleviate the extreme heat or stave off lice (yep), so wigs became a shield to protect scalps from burning. Then they graduated to a sign of social status. Eastern ancient civilizations used wigs more in a theatrical setting. The Middle Ages weren't a great time for wigs, but they came back in full force during the Renaissance when everyone cared about fashion again. Louis XIII of France really put them on the map when he started...
Posted by Karen Houghton on
Tips for the Anxious First-Time Wig Wearer
You've chosen your new wig, and it's sitting there waiting to become part of your day-to-day life. However, if you are one of the millions of women reaching for a wig for medical reasons, perhaps alopecia or due to the rigors of chemotherapy, considering your first day out in your new tresses might have you up all night. Fear not!